Junior Sailing starts June 22nd
For the past 22 years Orcas youth ages 8-15 have been introduced to the sport of sailing through this popular program. Sail Orcas is happy to present this summer program which focuses on teaching sailing skills in a safe, fun environment. With a variety of boats including Vanguard Prams, FJs, Lasers, Optis, and Bics, the program can accommodate beginners and experienced sailors wanting to expand their skills. We offer the perfect venue on the protected waters of Westsound on Orcas Island. Tuition this year will be $110 but early enrollers up to May 31 will get a discounted tuition of $95.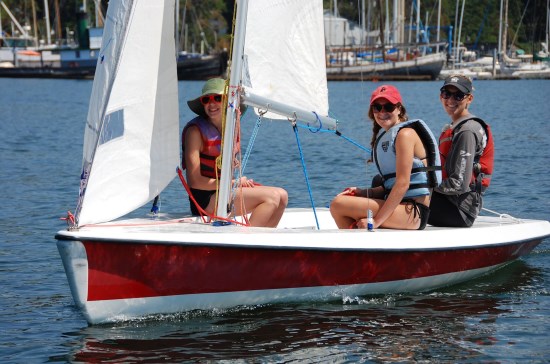 ---
Orcas High School NWISA Update
The Orcas High School sailing team has had away regatta madness this March, travelling and competing away from home every weekend in March. This adds up to 42 NWISA district races that the team has raced in, compiling well over 40 hours of on-water tiller time at those regattas. All the hard work is starting to pay off. The team seeded all three boats into the gold division at the Sail Sand Point combined division regatta on March 21&22 and at the end of two long days of racing, two of the Orcas teams finished in the top ten overall. The team carried that momentum from SSP into the final NWISA March Regatta at the Mt Baker Open on Saturday March 28th, where the strong shifty winds played into their sailing strengths. Twelve races were completed in the 29 boat fleet with the Orcas teams placing 4th, 5th and 10th overall. Orcas had three teams in the event and there are two divisions/boats per team and each boat has two sailors. Complete regatta results can be found at:
The team will host Friday Harbor on their home waters of West Sound April 4th for the annual Orcas Cup and then will hit the road again for a regatta every weekend through May 15th.
---
10 new Flying Juniors arrived in February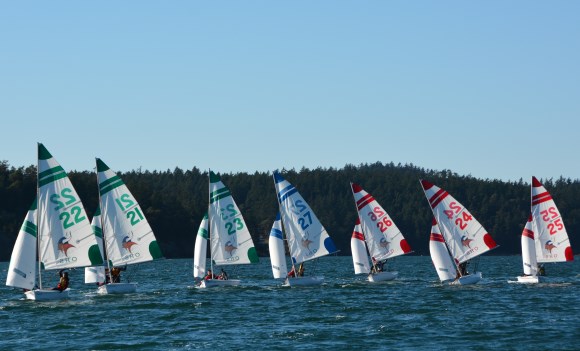 Sail Orcas fund raising for new FJ's in 2015 comes through for our young sailors!
Many thanks to our supporters!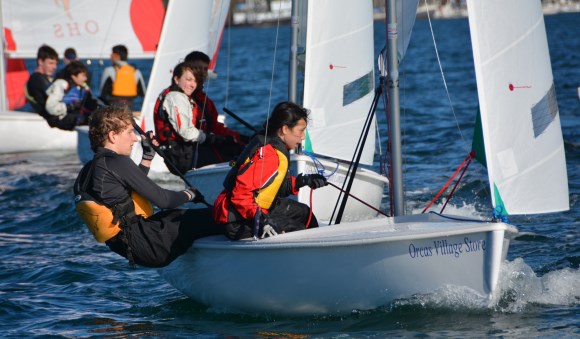 ---
Summer Youth Sailing Camp on West Sound

—

A Huge Success

—

"Believe me, my young friend,there is nothing - absolutely nothing - half so much worth doing as simply messing about in boats." - Kenneth Grahame

"My girls thoroughly enjoyed sailing camp last week, it was a fabulous opportunity for them. (The instructors) Jules and Annalies were terrific - very kind and welcoming.
Please let me know if you ever need anything!" - Caroline Hunter



Last Day of Summer Sailing Camp (61 photos by Burke Thomas)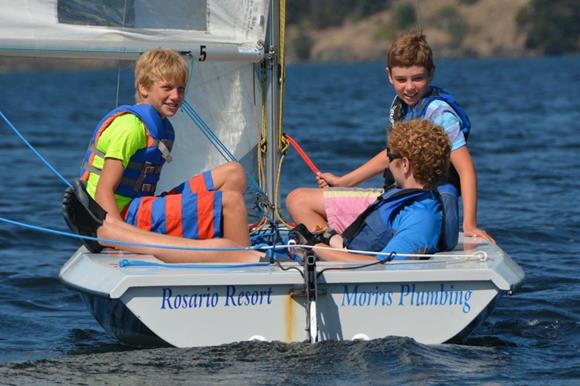 ---